Melbourne to Murray to Mungo Drive
Euston to Mungo to Mildura
6 Days / 5 NIGHTS
Self Drive Package from Melbourne
Experience our great rivers and Mungo National Park:
Murray River
Mungo National Park
Darling River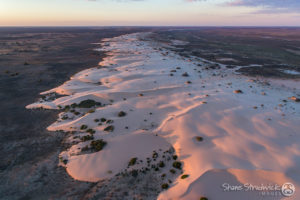 This amazing journey will take you through some of the most dramatic landscapes in Outback Murray River, Mungo National Park and along the Darling River. You'll see crimson sunsets paint the evening sky, teeming wildlife, wetlands bursting with birds and World Heritage National Parks. This package takes you north from the Murray River at Euston Club Resort to Mungo Lodge and back via Wentworth and Mildura on an wonderful loop through Outback NSW and Victoria.
DAY 1
Depart Melbourne (600km to Euston, NSW)
Stopping at Sea Lake and Patchewollock
Arrive: Euston Club Resort
Drinks on the deck and dinner
Accommodation: Euston Club Resort Cabin Park or Facebook
DAY 2
Breakfast and self drive tour of Robinvale and Euston
Lunch at Euston Club
Depart Euston for Mungo Lodge via Paringal Road (1.5 hours)
Arrive at Mungo Lodge (2 Day Self Drive Package)
Accommodation: Mungo Lodge
DAY 3
Mungo Lodge and Mungo National Park Guided Tour
Accommodation: Mungo Lodge
DAY 4
Breakfast at Mungo Lodge
Depart Mungo Lodge for Wentworth along the Darling River via Top Hut Road
Self Drive tour of Wentworth
Packed lunch (at Junction Park) from Mungo Lodge or recommended place for lunch in Wentworth
Depart Wentworth for Mildura
Accommodation: Indulge Apartments Mildura
DAY 5
Breakfast in Mildura – Dockside Riverside Cafe
Self Drive Tour of Mildura
Lunch at local restaurant
PS Melbourne Cruise
Visit to Chateau Mildura and Red Cliffs
Dinner at local restaurant
Accommodation: Indulge Apartments Mildura
DAY 6
Depart Mildura head back towards Euston and Robinvale along the Murray Valley Highway towards Swan Hill to Echuca then back to Melbourne or take the direct route along the Calder Highway to Melbourne.