Cobar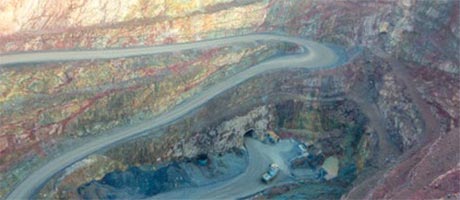 Cobar is an attractive and interesting town located 711 km northwest of Sydney on the main highway to Broken Hill. This famous mining town – copper was found in the district in 1870 and the town has an Aboriginal name which means the colour of copper, it is also renowned for having a great museum – arguably one of the finest in rural Australia.
In addition to this, the Great Cobar Heritage Centre was visited by the ghost of a Cobar Miner over a decade ago, and now hosts the very entertaining and annual 'Festival of the Miner's Ghost' each October. The museum also has an outside exhibition of mining steam engines and an area of the Great Cobar Open Cut mine. The Great Cobar Heritage Centre is the former Administration Building (circa 1910) of the Great Cobar Copper Mine. The centre captures the essence of Cobar, housing an outstanding collection of exhibits which date from the early 1870s to the present day.
Inside the amazing collection of artefacts reveal the extraordinary diverse range of local heritage
Cobar is steeped in interesting outback history and the nearby Mt Grenfell Historic Site is host some amazing indigenous rock art – with over 1,300 separate images it is one of the best exhibits not only of the state but all of Australia and is considered to be of the best in the world.
GPS:-31.498218° 145.840727°
Visitor Information Centre:
Barrier Highway Cobar, NSW 2835
Telephone 02 6836 2448